Written by Scott Sharp
Our New Home
Welcome to the ultimate resource for teaching primary school! Here you'll find everything you need to create engaging and memorable learning experiences for your students. Our extensive library of lesson plans, activities, worksheets, and other instructional resources allow teachers to personalize their lessons with activities that strengthen knowledge and skills while inspiring creativity.
There have been some big changes here at EasyTeaching.net. We have spent a long time updating the look and the feel of the website with the aim of making our resources easier to find.
What's New?
We have updated each and every resources in our collection to make them more useful for you and more appealing for students. Plus, we have also added thousands of brand-new resources that are constantly being updated with fresh content. Premium Members now have access to over 10,000 pages of worksheets, games, activities, posters and more. Whether you need worksheets, games or creative ideas, our comprehensive collection has everything you need.
Our new search filters make it easier than ever to find just what you're looking for. You can now browse our collection by filtering for worksheets, games, posters, or other types of resources. You also now have the option to filter the resources by grade level. Select early, middle or upper years to be shown age-appropriate resources. Using these filters means you will be able to find just what you're looking for to support your teaching.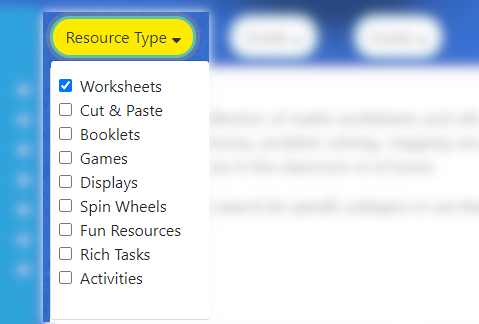 Membership
Our aim squarely on designing a website easy to navigate, we took the decision to remove the advertisements. This led us to another big change: the Premium Membership. While many resources are still available completely free, many resources are now only accessible to Premium Members. The price charged for a Premium Membership covers the costs of running the website (which are no longer covered by advertisements) as well as the costs and time it takes to create new resources. What was once an after-school and weekend project has become a full-time project. Find out more about our story.
Not everything on Easyteaching.net has changed. The important things have stayed the same.
Our focus is still to create quality resources for teachers and parents.
Our goal is still to take stress out of teaching.
Our motivation is still the kids.
Take some time to explore the new home of Easyteaching.net. We believe the best resources for teaching primary school are found right here.
We think you'll agree.
---
Join our mailing list, follow us on Facebook and subscribe to our YouTube Channel to stay up to date with new teaching resources.